The place for Hero HQ's learners to find what they need. Our online learning platform, FAQ's, on-demand support and certificates - we've got you!
If your company has elected for you to complete an Express or Prac Lab course with Hero HQ, you will have online learning to complete prior to your practical session.
Our team will enrol you into the online learning platform 2 weeks before your course, giving you time to complete your theory assessment.
Ready to start?
Your student handbook is your go to for any information relating to training with Hero HQ.
Please make sure you download this pdf. and have a read through before your session. For any questions regarding this handbook please contact us here.
COMPLAINTS /
APPEALS POLICY
We are determined to ensure you have the highest quality training experience imaginable. Although, if you wish to file a complaint read through our policy and lodge a complaint here.
I'VE LOST MY CERTIFICATE!
Don't stress! We'll get it sorted.
Please fill out your details below, and we will get back to you within 48 hours with a copy of your certificate. Please note that a $10 fee applies for this service.
Frequently asked questions
I've forgotten my password! Can I get a new one?
---
Of course you can and it is quite a simple process! Follow this link https://herohq.assessapp.com/users/password/new to reset a new one!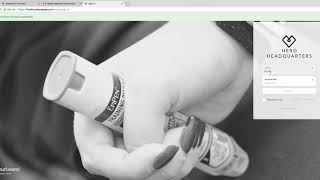 ---
I've changed my password and I still can't access my account. What should I do?
---
If you've just recently changed your password, our online learning platform sometimes takes just a few minutes to register a password change. The best thing to do, is walk away and get a drink or have a quick fresh air break. The password should be active within 5 minutes of resetting.
---
I've completed the course but when do I get a copy of my certificate?
---
As per Government guidelines, all certificates are issued within 30 calendar days of your training. We do try and send your certificates out earlier than this though!
Throughout these 30 days, keep checking your inbox including your junk mail folder. If it has passed the 30 day timeframe and you still have not received your certificate please contact Hero HQ Support.
---
I'm just doing a first aid course, why do you need all these enrolment details?
---
The form you have to complete has been designed by the Australian Government for all Registered Training Organisations. Without this information, Hero HQ is unable to issue your certificate. This is a legislative process that we must comply with, however if you would like to discuss more about it please contact 1300 054 563.
---
I think I've finished all aspects of my assessment, but it won't let me submit my answers!
---
This usually means you've forgot to fill in one question somewhere along the way! Don't forget there are boxes to fill out in the student agreement section and the assessment itself! If you've looked over these sections and cannot find the missing questions please contact Hero HQ and they can look into on your behalf you.
---
I accidentally submitted my work but I hadn't finished! Is there anything I can do?
---
Don't worry at all! A simple call to Hero HQ and a member of the Support Team can unlock that assessment for you to finish. Contact 1300 054 563 or support@herohq.co for assistance!
---
What happens if I do not complete any prior learning?
---
Prior learning is a course requirement that aims to reduce the face to face training time! If prior learning has not been completed, Hero HQ is unable to issue you a certificate. You are enrolled into the online learning platform 2 weeks before your course which gives you plenty of time to attempt that assessment.
---
I've logged into my account but now I don't know where to go from here!
---
The dashboard can sometimes be an overwhelming sight, but don't worry just head to your To Do list to find your assessments. You can find your to do list on the left side of the screen, in a dark grey, vertical toolbar. If you don't see the words To Do, look for a icon with a bullet point list.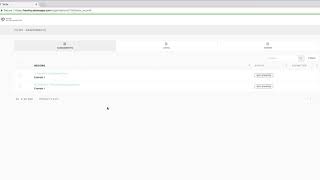 ---
How do I know if I've completed everything?
---
The easiest way to know if you've completed everything is to head back to your to do list. There are always a minimum of 2 assessments for you to complete - one enrolment form, and theoretical component. If you are enrolled into multiple courses, you will have more items on your list to complete. Once you've successfully submitted something, it disappears from your to do list. An empty list means you are ready for your face to face training session.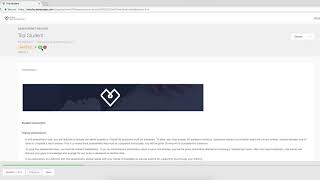 ---
Why do I have online learning to complete?
---
If your workplace has elected for you to complete an express course with Hero HQ, you will be asked to complete some prior learning. This dramatically reduces the face Your course is made up of two components: online prior learning and face to face training. Please be aware that online prior learning dramatically reduces the face to face training time!
---
What is a Unique Student Identifier (USI) and why do I need one?
---
A USI is a reference number that creates a secure online record of your recognised training and qualifications gained in Australia. Having a USI will give you access to your training records and transcripts, anytime and anywhere. A USI is free, easy to create and stays with you for life. Click here to create your USI.
---
---